PHONETICS/PHONOLOGY, PRONUNCIATION, INTELLIGIBILITY, ATTITUDES, CONTRASTIVE LINGUISTICS
My interest in the study of language emerged when I was a teenager fascinated by the grammatical structure and the historical development of languages with particular attention to phonetic changes and processes which led to sound morphophonological alternations in today's Polish (which happened to be the topic of my Baccalaureate Project).
My initial academic research work was within the field of syntax and linguistic typology, which showed my commitment to language structure and language comparison (the perfect tenses in Romance, Differential Object Marking in Romance and Slavic languages, etc.).
PHONETICS & PHONOLOGY
One of my major research interests: the phonology of English as a Lingua Franca, the pronunciation of Spanish speakers of English, teaching pronunciation to future EMI/CLIL instructors. I'm interested in topics such as intelligibility, comprehensibility and foreign-accentedness of speech, in particular, the mutual intelligibility of closely related language varieties and the intelligibility of L2 English accents.

Additionally, I'm working on the acquisition of L2 Spanish phonology by Erasmus students in Spain.

PhD DISSERTATION
I developed a research project on the intelligibility of the pronunciation of English as an international language in bilingual education in Spain. Combining the knowledge of English, Spanish and Polish I tried to determine the features decisive for intelligibility in English as a Lingua Franca as a code used amongst non-native speakers.
LINGUISTIC ATTITUDES
My natural penchant for psychology explains why I'm interested in researching attitudes to pronunciation and accents among both language learners and the general public. I'm currently a member of the state-funded research project "TECNICAS EXPERIMENTALES EN SOCIOLINGUISTICA: EFECTOS METODOLOGICOS EN EL ESTUDIO DE LAS ACTITUDES LINGUISTICAS" (Experimental tools in sociolinguistics: methodological effects in the study of language attitides) at UCM, Madrid (2022-25).
EDUCATION RESEARCH: CRITICAL THINKING SKILLS & ATTITUDES TO FEEDBACK
I'm currently developing a research project on cross-cultural differences in the attitudes to different types of classroom feedback.
In the past I also workd on the methodology and assessment of critical thinking and higher order thinking skills (HOTS) instruction in university education (EAP, ESP, EMI) as a way of innovating language instruction. Collaborating on the SIIM sub-project on transferable skills.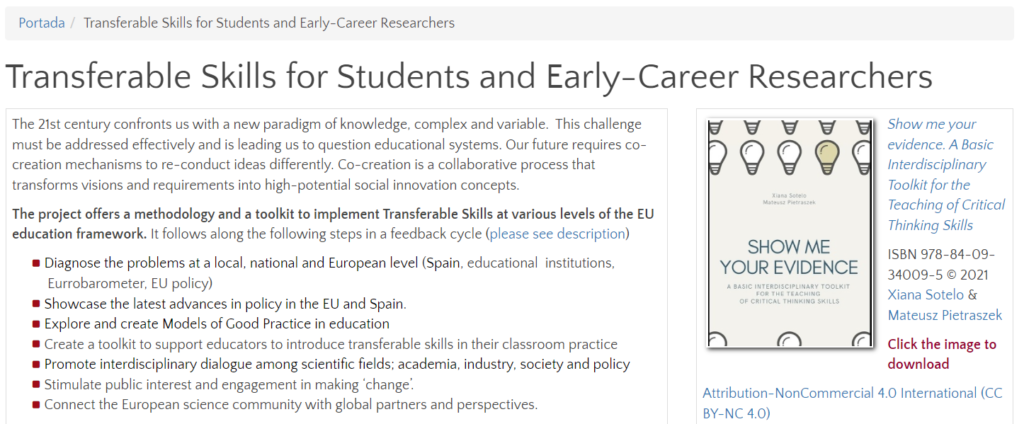 DIFFERENTIAL OBJECT MARKING
One of my early research areas which I still continue working in was differential object marking (DOM) in Spanish and Polish from a contrastive and typological perspective. I am particularly interested in the degree of grammatical animacy of individual Polish lexemes and grammaticality judgments.